Ferrari PUMA Limitate Collection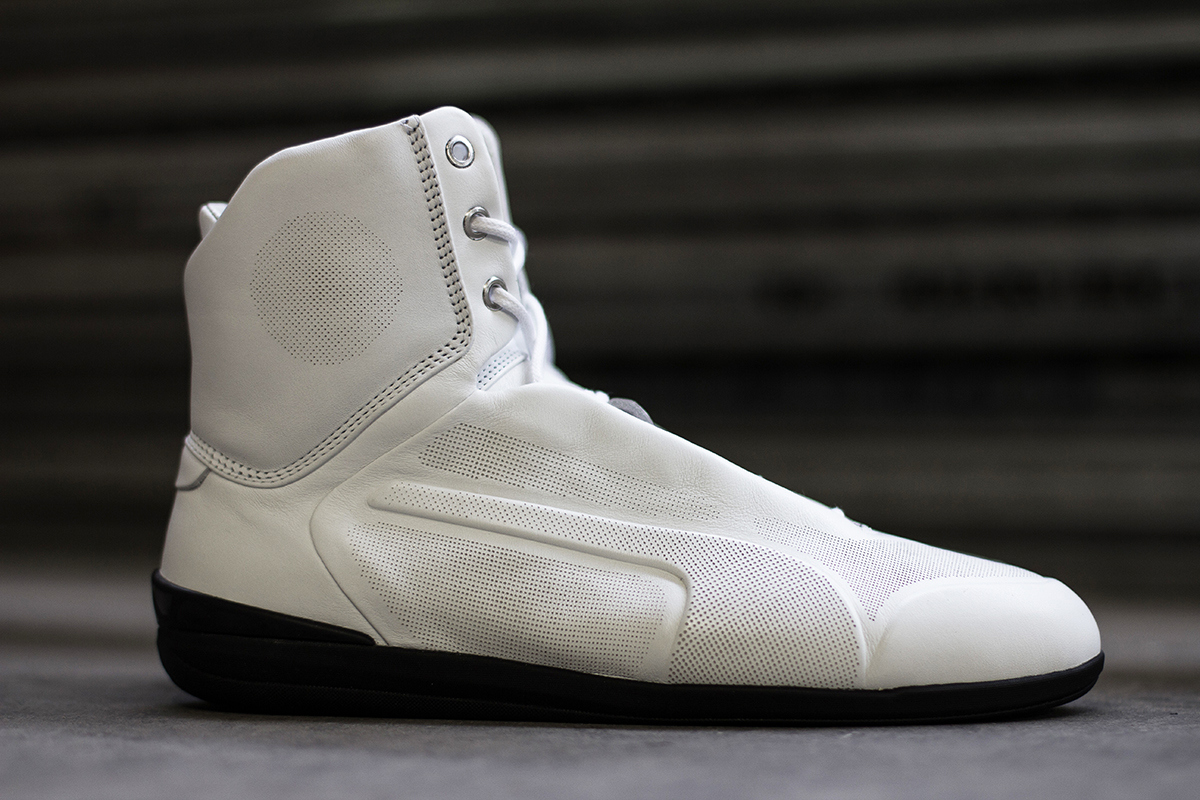 The Ferrari PUMA Limitate Collection merges the sophistication of Ferrari with PUMA's youthful design theory. Limited to 499 pairs of each style, (typical limited runs similar to the actual automobiles) each pair is individually numbered and comes with a specially designed box and shoe bag. No doubt you'll see these on the Ferrari Formula 1 drivers during press junkets. Every detail of the shoe is carefully produced with the care of Italian craftsmanship (also made in Italy of course). Among the high-end details that make these sneakers so exclusive: the Ferrari Prancing Horse logo was printed at the very factory where Ferrari's leather seats are made.
If you're a collector, these strike the right chords, limited to 499, special box and bag and rumours abound regarding the process of embossing the logo at the Ferrari factory.
The sneakers in this collection have a very clean look that exudes class and style. So far there have been mixed reviews, but with anything, there's often a divide across the pond, much like Formula 1 being so vastly popular around the world, but not much fanfare in North America. The Ferrari Puma Limitate come in black and grey. Now available for $350 USD here.